Welcome to Israel Incoming Tour Operators Association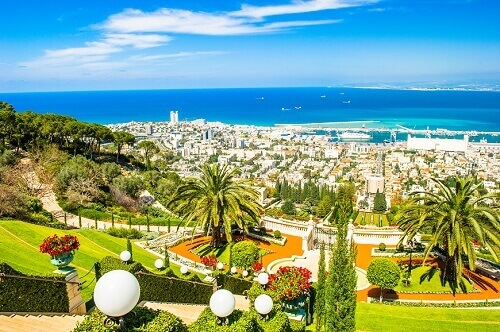 The Israel Incoming Tour Operators Association is a representative body in the field of incoming tourism in Israel. The Association was founded in 1960 with the aim of working towards the development of Israel's incoming tourism industry and has a membership of approximately one hundred companies and non-profit organizations.
The Association's members contribute enormously to Israel and its economy, creating jobs, adding to the country's gross national product, and improving Israel's image.
The Incoming Tour Operators Association operates on many levels: representing its members to governmental and public authorities, removing operational obstacles, advancing an open skies agreement with the European Union, increasing aviation capacity, increasing hotel capacity in Israel, ranking hotels, organizing professional seminars and conferences, and much more.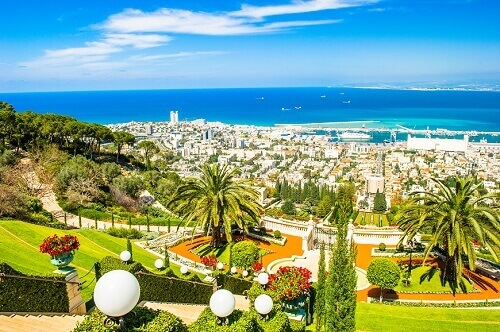 Le Bureau des professionnels du tourisme entrant en Israël est l'organe représentatif du tourisme entrant en Israël. Le Bureau a été créé en 1960 dans l'objectif d'œuvrer au développement du tourisme en Israël. Il compte une centaine de membres et d'associés.
Les membres du Bureau contribuent grandement à l'Etat et à l'économie en créant des emplois, contribuant au produit national brut et améliorant l'image d'Israël.
Le Bureau des professionnels du tourisme entrant en Israël
agit à de multiples niveaux : il représente ses membres auprès des autorités gouvernementales et publiques, il s'efforce d'éliminer les obstacles, travaille pour promouvoir un accord "ciel ouvert" avec l'Union européenne, augmenter la disponibilité des sièges, multiplier les chambres d'hôtel en Israël, il établit un classement des hôtels, organise des conférences et des séminaires professionnels, etc.
Pour accéder à la liste des professionnels du tourisme entrant, cliquer ici.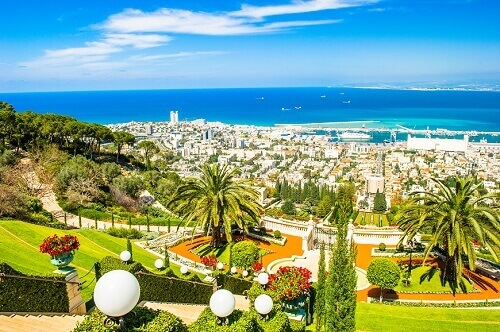 L'Associazione Organizzatori Turismo Estero in Israele è l'ente rappresentativo del
settore del turismo estero in Israele. L'associazione è stata istituita nel 1960 al fine di
operare per lo sviluppo del turismo estero in Israele e oggi conta circa cento agenzie edassociati
I membri dell'associazione offrono un notevole contributo all'economia ed allo Stato
d'Israele, con la creazione di posti di lavoro, contribuendo così al prodotto nazionale
lordo ed al miglioramento dell'immagine d'Israele nel mondo.
L'Associazione Organizzatori Turismo Estero in Israele opera a numerosi livelli:
rappresenta i suoi membri di fronte alle autorità governative e pubbliche, agisce per
eliminare impedimenti, per promuovere l'accordo Cieli Aperti con l'Unione Europea, per
aumentare le offerte di soggiorno e aggiungere camere d'albergo disponibili in Israele,
per la classificazione degli alberghi, realizza giornate di aggiornamento, seminari e
convegni professionali, ecc..
Per accedere all'elenco degli Organizzatori Turismo Estero in Israele premere qui.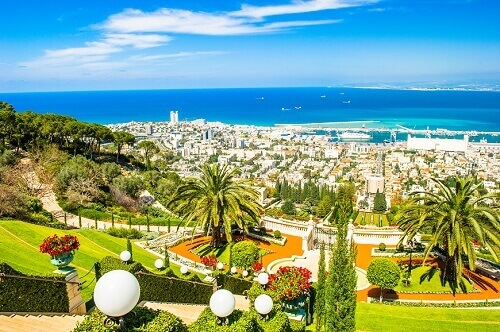 La Cámara de Operadores de Turismo Receptivo a Israel es la entidad representativa en el ámbito del turismo receptivo al país. La Cámara se creó en 1960 con el objetivo de actuar en pro del desarrollo del turismo receptivo a Israel y están afiliados a ella aproximadamente cien empresas y colegas.
Los miembros de la Cámara contribuyen en gran medida al Estado de Israel y su economía por medio de la creación de puestos de trabajo, el aporte al Producto Nacional Bruto y la contribución a mejorar la imagen de Israel.
Para la lista de operadores de turismo receptivo oprima aquí.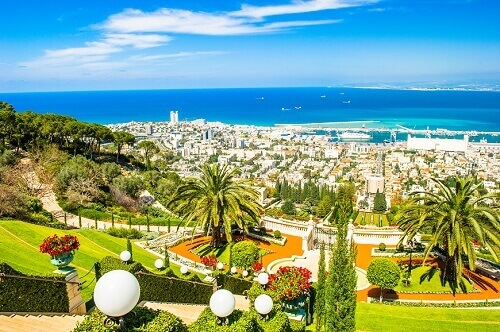 O instituto de Operadores Turísticos de entrada de Israel é o órgão representativo receptivo de turismo a entrar em Israel, o Instituto foi criado em 1960 a fim de trabalhar para o desenvolvimento do turismo de Israel, e a ela estão ligados cem empresas e colegas.
Membros do Instituto contribuem para o Estado de Israel e para a economia da criação de empregos, contribuindo para o produto nacional bruto e melhorando a imagem de Israel.
O instituto de Operadores Turísticos de entrada opera em um grande número de níveis: Representação de seus membros em frente de autoridades governamentais e obras públicas para remover as barreiras, trabalhando para o progresso de um acordo de céu aberto com a UE, aumentando o número de assentos, acrescentando quartos de hotel em Israel, hotéis classificados, realiza seminários e conferências profissionais seminários e muito mais.
Para a lista de Operadores Turísticos de entrada carregue aqui.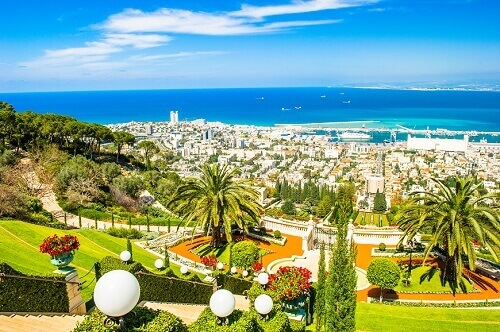 Ассоциация туроператоров – организаторов иностранного туризма в Израиле – репрезентативная организация, занимающаяся развитием иностранного туризма в Израиле. Ассоциация, основанная в 1960 г., объединяет окола ста компаний и профессионалов, работающих в данной области.
Члены ассоциации вносят значительный вклад в процветание Страны Израиля и ее экономики, способствуя созданию рабочих мест, увеличивая валовый национальный продукт и улучшая имидж Израиля.
Ассоциация туроператоров – организаторов иностранного туризма в Израиле выполняет ряд важнейших функций: представляет интересы ее членов в государственных и общественных учреждениях, работает над устранением препятствий на пути иностранного туризма, ратует за реализацию соглашения об «открытом небе» с Евросоюзом, увеличение числа посадочных мест, строительство в Израиле дополнительных гостиничных номеров и повышение уровня гостиничных услуг, проводит мини-курсы, семинары и профессиональные слеты и др.
Для просмотра списка туроператоров – организаторов иностранного туризма в Израиле нажмите здесь.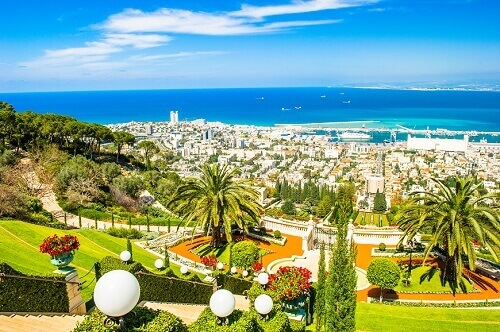 Willkommen auf der Webseite der Agentur der Reiseveranstalter für anreisenden Tourismus nach Israel
Die Agentur der Reiseveranstalternach Israel, eine langhaltige Körperschaft auf dem Gebiet des anreisenden Tourismus, wurde 1960 in Israel mit dem Zieleingerichtet, den anreisenden Fremdenverkehr zu entwickeln. Ihrgehören ca. 120 Unternehmen und Verbände an. Die Mitglieder bei dieser Institution fördern den Staat Israel und dessen Ökonomie, indem sie Arbeitsstellen schaffen, am Bruttonationalprodukt mitwirken und das Image von Israel erhöhen.
Die Agentur der Reiseveranstalternach Israel ist auf verschiedenen Ebenen aktiv: Sie repräsentiert ihre Mitglieder gegenüber staatlichen und öffentlichen Behörden, baut Blockaden ab und setzt sich zur Förderung des Vertrags mit der Europäischen Union über den Offenen Himmel und eine Erhöhung des Angebots von Sitzplätzen, der Anfügung von Hotelzimmern in Israel und einerbesseren Bewertung der Hotels ein. Sie organisiert Tagungen, Seminare, professionelle Veranstaltungen und vieles mehr.
Klicken Sie hier auf die Liste der Reiseveranstalter nach Israel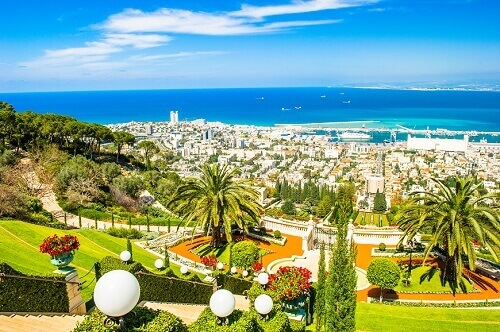 以色列入境旅游运营商协会是以色列入境旅游业领域的代表机构。协会创建于 1960 年,旨在促进以色列入境旅游业的发展,目前已有近百个公司及非盈利组织成为协会会员。
协会会员为以色列及其经济做出了巨大贡献,包括创造就业机会、增加以色列的国民生产总值以及改善以色列的形象。
入境旅游运营商协会在诸多层面运作:代表其会员与政府和公共机构接洽;消除运营中遇到的障碍;促进与欧盟达成开放天空协定;提高航空能力;增强以色列酒店接待能力;为酒店划分等级;组织专业研讨会和各种会议等等,不胜枚举。