Eshet Incoming Tourism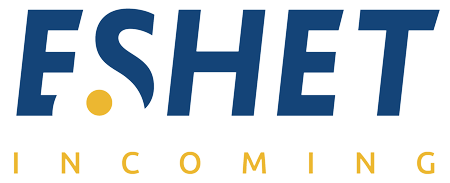 Our Facebook page
Our Google+ page
Eshet Incoming Tourism
Eshet Incoming Tourism
Eshet Incoming one of Israel's leading Tour Operators with over 33 year's experience in providing unmatched professional service.
Eshet Incoming offers a wide selection of
Israel Tours – whether you are looking for
Christian Tours, Jewish and Interfaith Tours,
Bar/Bat Mitzvah Tours, Special Interest Tours or just an extended Family Tour, whether for groups or individual tourists, we can help you in planning the perfect tour.
Eshet Incentives and Conferences  is Israels leading DMC and  have been creating inspiring events and experiences for over 3 decades .
Eshet Luxury Travel is providing  truly bespoke trips
Additional Info
Telephone : +972-3-6086200
Fax : +972-3-5426182
Contact Person : Amnon Ben David
Website : www.eshetincoming.com
Email : amnon@eshetincoming.com