Shony Travel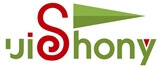 Shony Travel
Shony is the Hebrew word for difference.
When you travel with us, you will feel the difference.
Our tours are tailor made to your needs and wishes. We see the process of planning a trip to be a joint partnership – we want you to be as happy as possible with the end result.
Over the years Amnon and his staff have dealt with almost every kind of type of travel to Israel and offer their acumen and expertise on a wide range of programs. Among our satisfied clients you will find individual travelers, synagogues, churches, organizations, schools, performing groups like choirs and orchestras, educators programs, interfaith trips, Community Teen trips, Bible study class trips, high-end Missions, Bar/Bat Mitzvah and Family trips, mega-trips, singles' missions, conferences and even bike-a-thons.
Our programs have been described by their participants as exhilarating, eye-opening, life-changing and a plethora of other superlatives. We work very hard to ensure the best possible experience for the traveler by providing interesting, tailor-made programming, the best services possible at attractive rates. The key is the satisfaction of the traveler: smooth; seamless and hassle-free logistics; clear and swift communication; outstanding programming and competitive rates.
Come and experience the difference.
Additional Info
Telephone : +972 54 454 3073
Contact Person : Amnon Weigler, CEO
Website : www.ShonyTravel.com